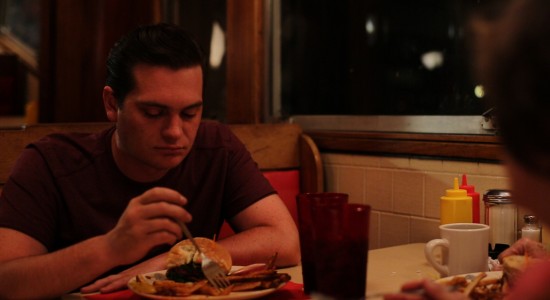 LLOYD TODD EDDINGS (SANDIE PO)
Lloyd Todd Eddings began his career as a writer of fiction. Night and a Switchblade is Eddings' first opportunity to act in a feature film. He would like to thank his brother Ryle Eddings for teaching him the "stink eye" method of acting.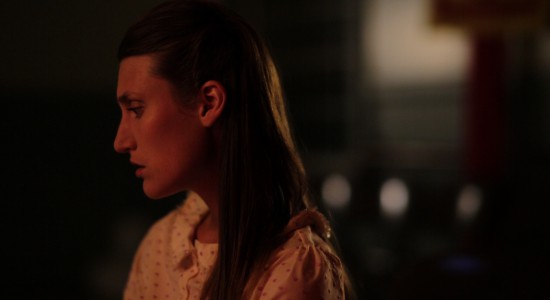 KATYA QUINN-JUDGE (ABILENE BARNES)
Katya Quinn-Judge would like to thank all the people involved in the Night and a Switchblade project for their incredible talent and cheerful dedication to this film. She looks forward to a distinguished career in public service and kindly requests that viewers of the movie forget they ever saw her in it.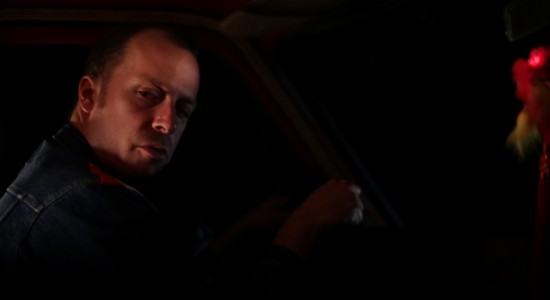 JASON BRAGG STANLEY (CHAS BERGERON)
Jason Stanley is a New York based actor/musician/Child Technician.  Stanley's favorite Rolls include:  Mercutio in ROMEO AND JULIET, Orville in DADDY'S DYIN'…WHO'S GOT THE WILL, Dude in SOFT DUDE and of course Chas Bergeron in NIGHT AND A SWITCHBLADE.  Jason would like to give a big hug to Ben Finer for casting him, directing him, and putting up with his Shenanigans.  Also, a great big thanks to Max, Pat, Blake, Daniel, Jonny, and Danae.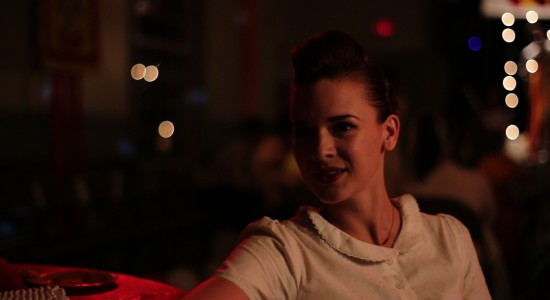 ALEXANDRA MINIARD (MARY ST. CLOUD)
Alexandra Miniard was born and raised in Kentucky and studied theatre at the University of Louisville. Since leaving the bluegrass state she has pursued acting for both film and television in Los Angeles and New York City. Miniard has appeared in various TV shows, films, short films, music videos, and commercials. Some of her credits include the TV show 'Necessary Roughness', the short film 'No Strings', and the national commercial 'R.O.A.R.' for Animal Planet. Miniard currently resides in the West Village of New York City.
NIKITA VISHNEVSKIY (RANDALL NIXON)
Nikita Vishnevskiy is an artist living and working in New York. Vishnevskiy's practice incorporates elements of video, performance, sculpture, painting and drawing.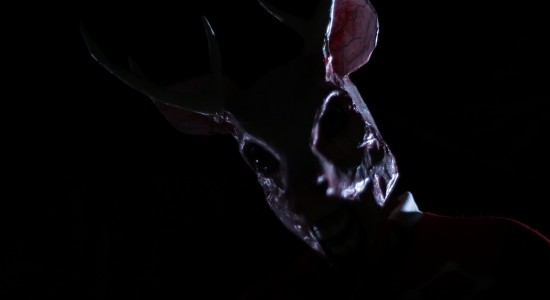 WILLIAM PIKE (DEER)
CASEY ROBINSON (PIG / FIGHT CHOREOGRAPHY)
Casey Robinson is an actor and fight choreographer living in New York City.  He recently performed in the post-robot apocalypse play Motherboard by Antimatter Collective, and the modern Chekhovian re-imagining By Rights We Should Be Giants with Lunar Energy Productions (of which he is a company member).  Casey's fight direction has been featured in many New York productions including, the recent hit Venus in Fur.  Casey is also Co-Founder of Cloud of Fools Theater Company and a professor at Pace University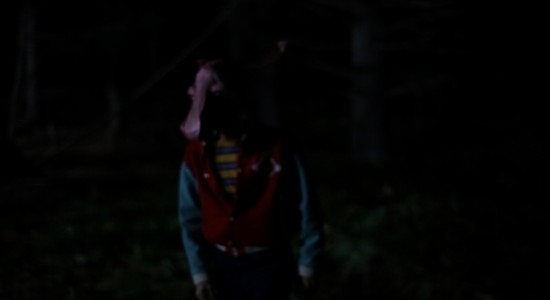 MATTHEW A. LEABO (DONKEY)
Matthew A. Leabo (Puppeteer, Philanthropist, and Cloudcukoolander) was born and raised in NYC. His Broadway credits include The PeeWee Herman Show, and The Addams Family. Other credits include Beauty and the Beast USA tour and Arias with a Twist as well as Arias with a Twist Docu- Fantasy. Matt has been all around the puppet world and has worked with, Phantom Limb, Puppet Kitchen, Tandem Otter, Sinking Ship, Charged Studios, Furry Puppets, Imnotlost, Standard Toy Kraft and Alphabet Arts. Matt enjoys acting in film as well and was happy to be part of Night and a Switchblade. Please show your support and let him know he was truly an Ass.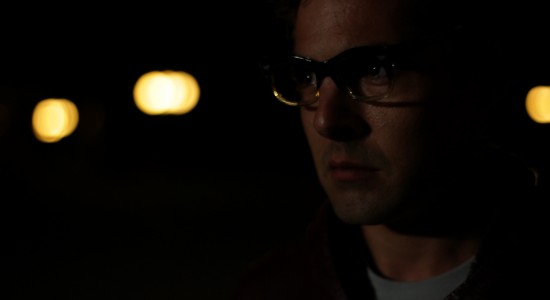 ANTHONY NAPOLETANO (JUANITO)
Anthony Napoletano has performed in many theatrical productions in many places throughout the world.  When he's not doing that he's a production manager for an event design company in New York.  This is his first film.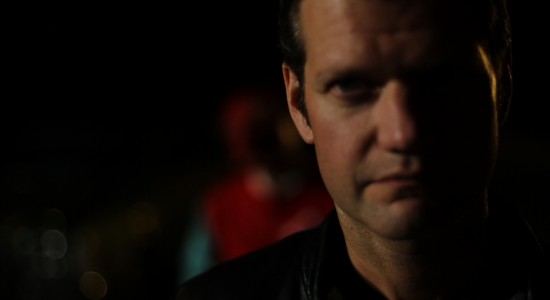 JONATHAN MEOLA (JIMMIE / EFFECTS MAKEUP)
Jonathan Meola got his start in special effects and makeup as set designer and makeup artist at the Darkside Haunted House on Long Island. This is his first feature film and also marks his film acting debut.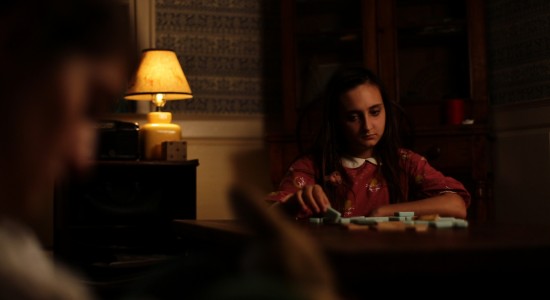 ISABELLE BARBIER (JANE BARNES)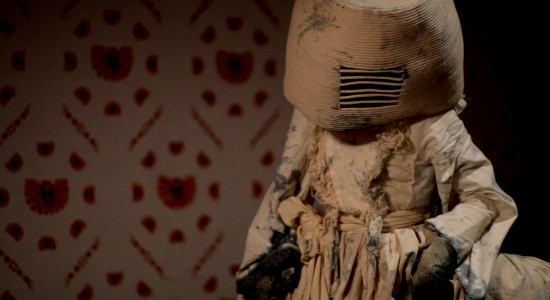 SAORI TSUKADA (WITCH / BABY)
Saori Tsukada is a New York based performer working in various genres such as theater, puppet/mask, dance, film and voice-over. Her collaborators of the past and present include: video artist Katja Loher, composer/theater artist John Moran, choreographer Yoshiko Chuma. Tsukada has performed at many venues including The Kitchen (New York), Brooklyn Museum, DTW (New York), PS 122 (New York) , SOHO Theater (London), Melkweg (Amsterdam), The Arches (Glasgow), Forum Freies (Düsseldorf), and many others. Tsukada was twice nominated for Best Actress at the Dublin Fringe Festival ('05 & '08).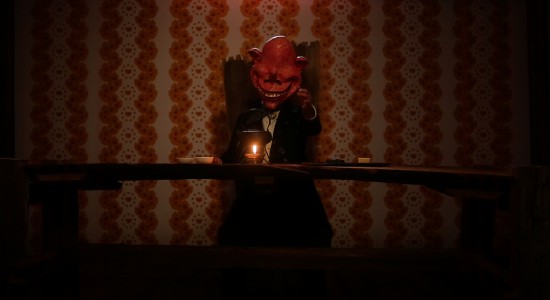 ALEKSANDER GARIN (BLIND MAN / GINGER / SPACEMAN)
Aleksander Garin is a painter and designer living in Brooklyn, New York. He played three different roles in Night and a Switchblade and designed all of the wallpaper that appeared in the Tengu House.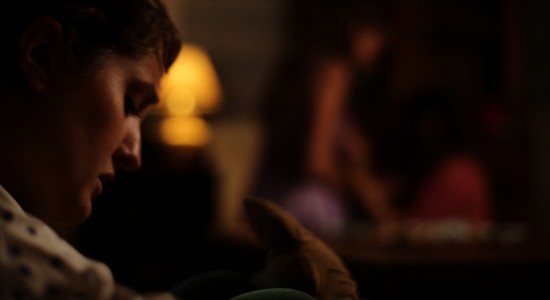 ELENI SCHUMACHER (SHALE BARNES)
Eleni Schumacher has explored directing, creating, and performing for the theatre. Schumacher worked with the Sydney University Dramatic Society (SUDS) for four years before arriving in New York City in 2012 to study at the Atlantic Acting School. Schumacher's main focus is in the theatre, participating in Sydney theatre and arts festivals such as VERGE and The Gay and Lesbian Mardi Gras. Schumacher has experience in film, both for Sydney-based television production companies and in the independent film industry.